1/08/2010
$6 + shipping.
Gold metallic linen with cream faux leather trim and rosette.
All manmade materials.
Metal tag on the back side
, and zipper pocket inside.
Functions as a wristlet and the strap can be tucked in to become a handheld clutch.
Really roomy, easily holds cellphone, ipod, keys, and credit cards.
at 1:08 AM

1/07/2010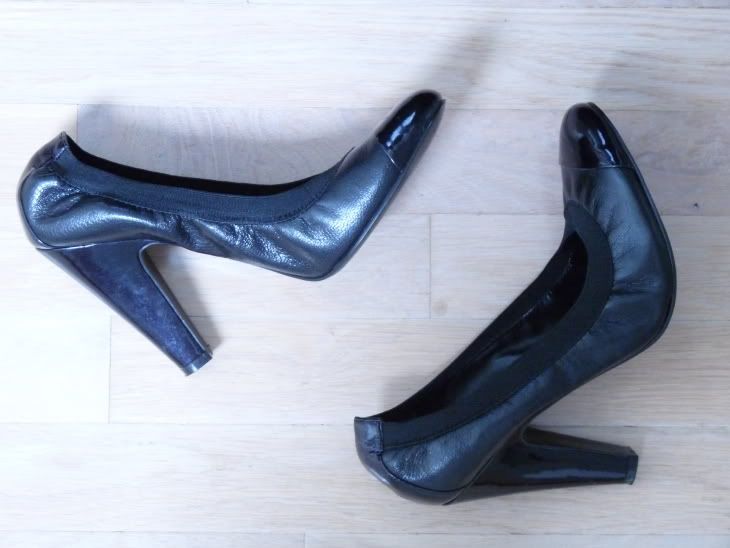 $15 + shipping.
Worn 1-2 times, almost no signs of wear. Heel approx. 4"
Leather and elastic upper, manmade sole. Patent cap toe and heel.
Elastic allows for comfy fit.
Similar to classic Chanel pumps
.
at 9:59 PM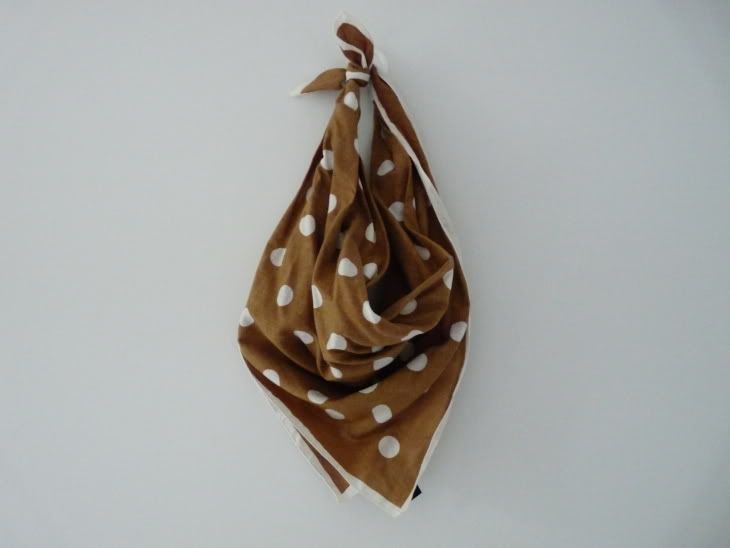 $3+ shipping.
Square caramel-colored scarf with cream polka dots from the Gap.
at 5:38 PM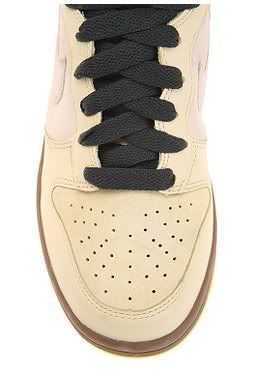 $50 + shipping.
Worn 2-3 times, almost no signs of wear.
High-top suede Nike dunk in unique colorway: alabaster (off-white), sail (beige), charcoal, and zest (yellow).
Released last summer, retails for $80. Originally purchased from Urbanoutfitters.com.
Photos are from the Urban Outfitters website.
at 5:25 PM